.

Annual Service Plan

The Lehigh Valley is constantly changing and LANTA plans to keep us moving forward with input from you, the riders. We're looking carefully at where our services are most needed, where demand might increase, and which passengers
depend most on our services.
The Annual Service Plan is a new process for evaluating current and future service needs and keeping you informed on the process.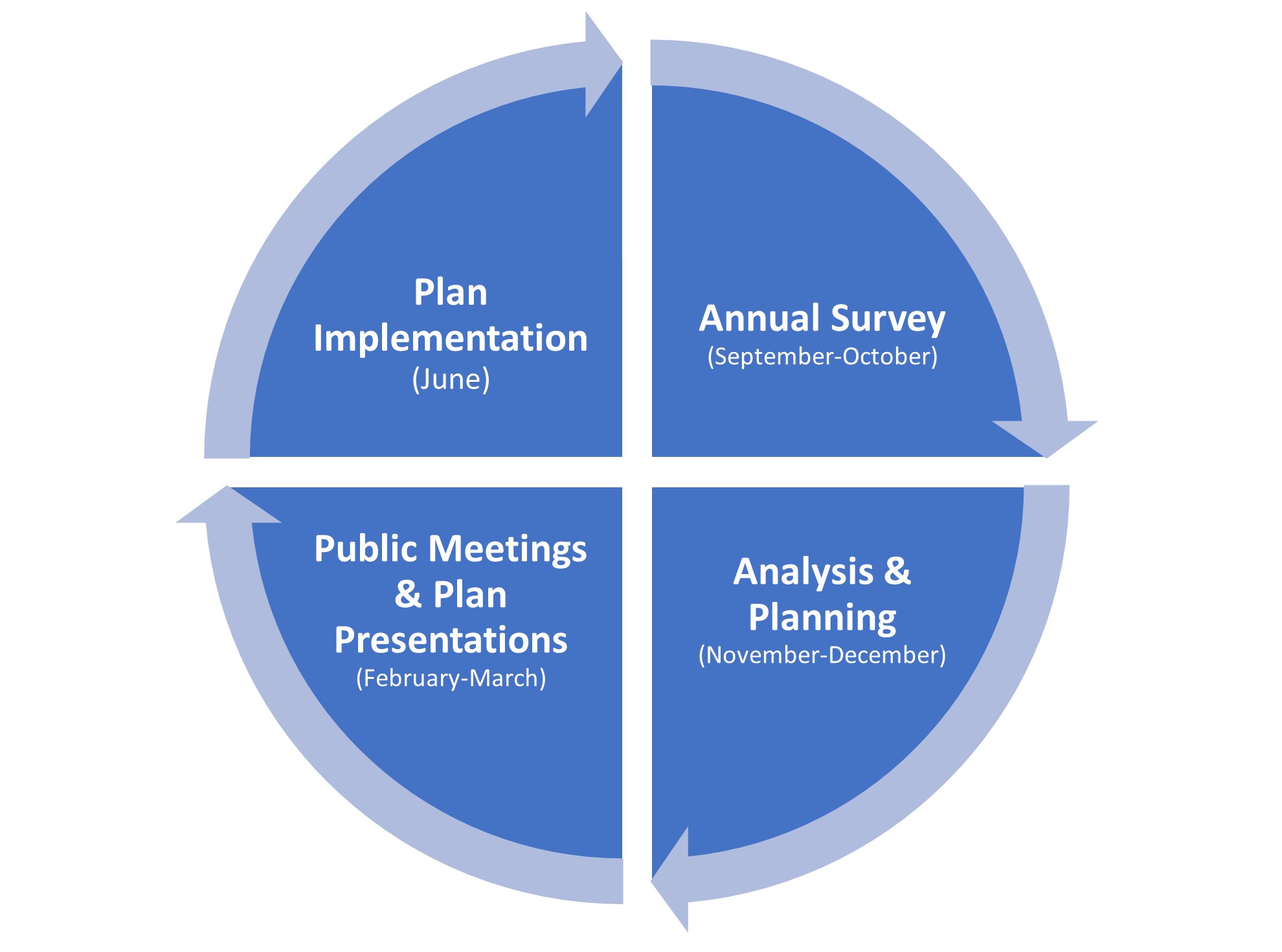 The process begins each fall with our Annual Survey. While we always accepts public comments year-round, the Annual Survey is a more in-depth opportunity to share specifics on Routes, Stops, Destinations, Services, etc. as they relate directly to you. Keep an eye out for survey takers on buses, at transit centers, and online for your opportunity to be involved in the future of your transit system.
After a detailed analysis over the winter months, an Annual Report will be created in January and planned service changes will be presented for public comment at a series of public meetings each February and March.
The Annual Annual Service Plan will be presented to the LANTA Board in spring for implementation in June.
---
Plan de Service Anual
El Lehigh Valley está cambiando constantemente y LANta planea hacer que sigamos avanzando con los comentarios de ustedes los pasajeros. Estamos mirando cuidadosamente a donde nuestros servicios son necesitados más, donde la demanda podría aumentar, y cuales pasajeros dependen más de nuestros servicios.
El Plan de Servicio Anual es un nuevo proceso para evaluar las necesidades de el servicio actual y de las necesidades de el servicio en el futuro.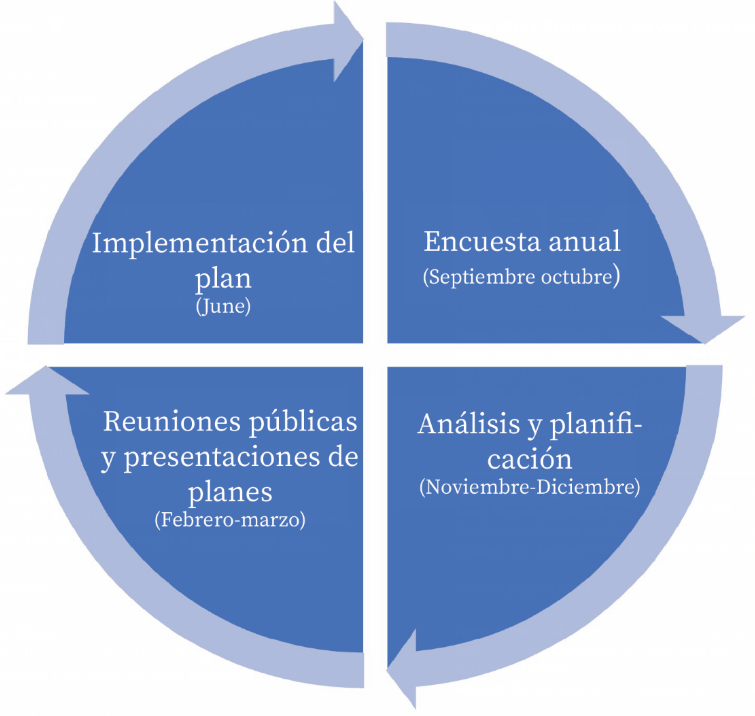 El proceso comenzará cada otoño con nuestra encuesta anual. Aunque siempre aceptamos comentarios de el público durante todo el año, la encuesta annual es una oportunidad más profunda para compartir detalles sobre las rutas, paradas, destinos, servicios, etc. ya que se relacionan directamente con usted. Esté atento a los encuestadores en los autobuses, en el centro de tránsito, y en internet para tener la oportunidad de participar en el futuro de su sistema de tránsito.
Después de un análisis detallado durante los meses de invierno, un Reporte Annual se creará en enero y los cambios planificados para el servicio serán presentados al público para obtener sus comentarios en una serie de reuniones públicas cada Febrero y Marzo.
El plan de service anual será presentado a los miembros de la junta de LANta en primavera para su implementación en junio.