2022 Marks LANTA's 50th Anniversary!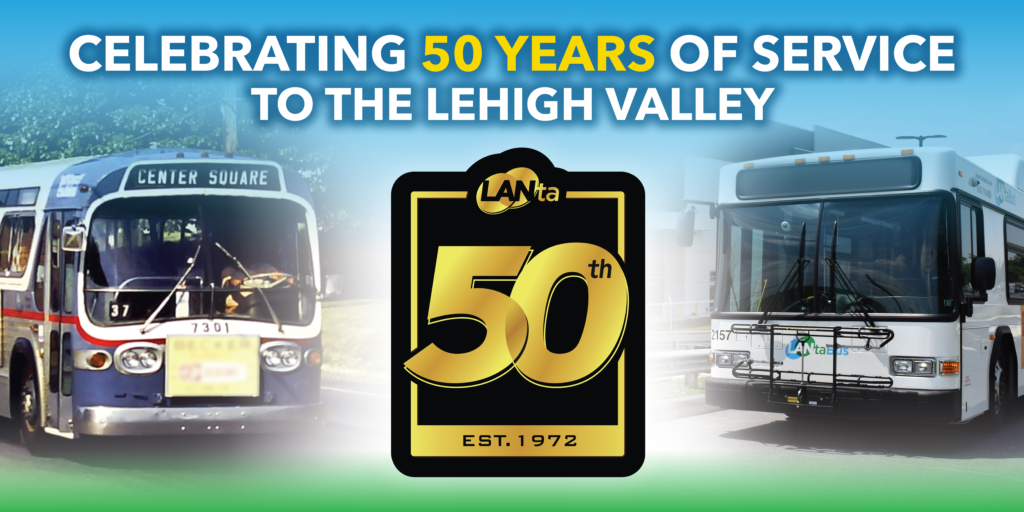 This year, we are celebrating LANTA's 50th Anniversary! In 1972, Lehigh and Northampton Counties recognized the need in the community for public transit and how it would benefit the commute across the Lehigh Valley. The two counties collaborated to create the Lehigh and Northampton Transportation Authority or LANTA. During the past 50 years of dynamic growth in population and development, LANTA has continuously made improvements to meet the growing demand and better serve the community.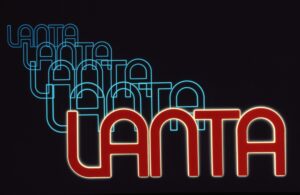 Throughout technological improvements over the last 50 years, LANTA has become respected in the Lehigh Valley. Service began in 1972 with a complete fleet replacement which expanded service by 62%.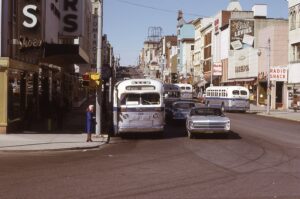 During 1973 to 1975, the Pennsylvania Lottery system was able to assist in the implementation of free fare for seniors and half price fare to persons with disabilities. Over the years, LANTA has improved accessibility for those with limited mobility.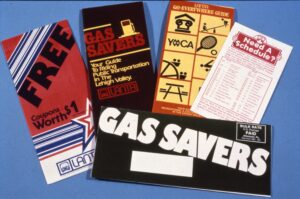 In 1980, LANTA accomplished 5 million rides, despite the fuel crisis and established a dedicated office and garage in Easton. LANTA was rebranded in 1985 with the new Metro system which improved a few years later to assist those with mobility limitations. This established the Metro Plus services.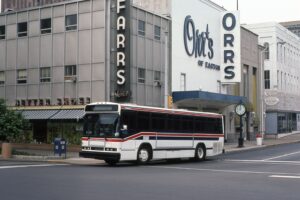 During the 1990's, evening Starlight service was added to include weekends and during holidays. The Whirlybird route was introduced in 1994 which created a smooth transition between several malls and shopping centers in Whitehall. This route was very popular among shoppers and travelers in the area.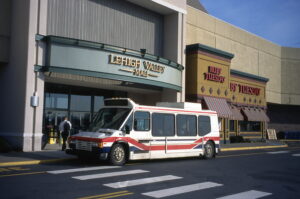 LANTA purchased its first low floor bus in 1999 which allowed passengers to have easier access when boarding and unboarding the buses. This also enhanced wheelchair and scooter access for fixed route services.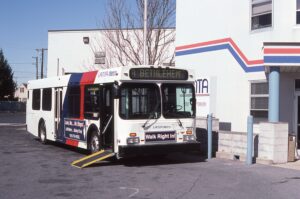 In 2001, LANTA began operating 7 days a week which started Sunday Service. This opened up more job opportunities for those who worked required hours on Sundays. By 2003, LANTA implemented bike racks on all buses and swipe cards to pay their fare. This helped passengers have more efficient access to transit.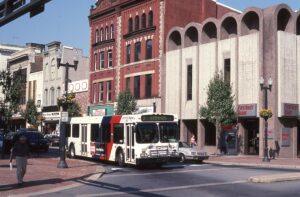 The Allentown Transportation Center was opened and completed in 2007. It has since been a popular location for riders and other constituents. Two years later, hybrid buses were added to the fleet making LANTA more environmentally friendly. This also led to a rebrand in 2011. LANtaBus, LANtaVan, and LANtaFlex were added in our Micro Transit.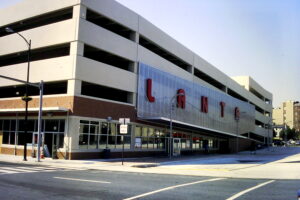 LANTA implemented mobile ticketing in 2020 where riders can utilize their smartphones to purchase passes. The Covid-19 pandemic led to discounted 31-day passes at just $5! We value the essential individuals who have duty to their families, workplaces, and the community. In 2021, we launched the Transit App that allows riders to plan your trip, pay your fare, and track your ride. We also implemented Enhanced Bus Services through our Green 100 and Blue 101 Routes that aim to transport riders throughout the Lehigh Valley quickly and efficiently.
Celebrating 50 years and looking forward to 50 more!
LANTA MOVES PEOPLE!