Senior Fare Information
Did you know that seniors (65+) may ride LANtaBus services for free at any time? Whether your trip is to the grocery store, the doctor's office, or to visit a loved one, LANtaBus can get you there.


Getting a Free Ride
Getting the free fare is easy!
To get an application for the PA Senior Travel ID, click HERE (Aplicación en español) or call LANta at 888-253-8333.


Planning Your Trip
You can use Google Transit to plan your trip from Point A to Point B, or call our customer service representatives at 888-253-8333.
If you are using Google Transit, all you need to do is enter your starting address and your ending address. Google will provide you with directions and what route to take. You can also modify the trip directions to provide you with a trip that requires less walking, or one that leaves/arrives at a specific time.
After you enter your origin/destination, several trip options will appear. If you need to select a different arrival or departure time, click Schedule Explorer and a screen like the one below will appear. From here, you can modify whether you want to leave or arrive by a time, whether you want a trip with as little walking as possible, and other options to find a trip that works for you.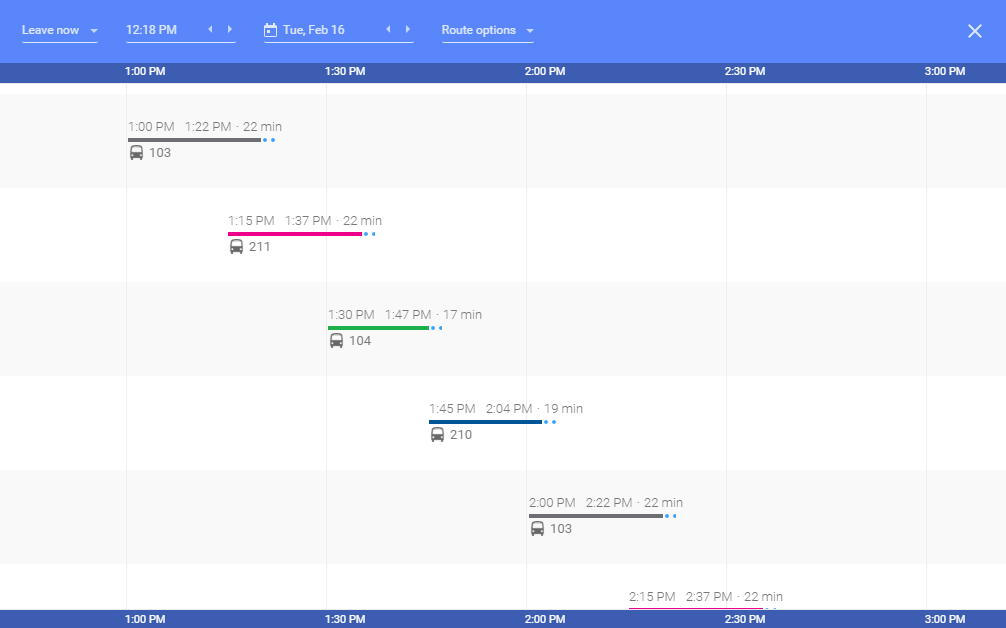 After you find which route to take, you can find that route's schedule by clicking HERE.
Real Time Departure Information
LANTA provides real-time departure information through the myStop bus tracker app, the myStop website, and an automated call-in system.
myStop App and Website
myStop is available for Android and Apple iOS devices. You can click either link to download the app to your specific device.
myStop is also available for desktop computers, tablets, and other mobile devices as a webpage by clicking here. You can bookmark this link as needed.
Automated Call-In Line
LANTA also provides a call-in line for real-time departure information. Call LANTA's main line at 888-253-8333 and select the option for real time inforamtion. You will be prompted to provide a 4-digit stop ID (visible on the lower left-hand corner of the bus stop sign itself). The system will then state upcoming departure information for your specific stop.